4/10/2019
Karl G. Kocsis - Vice President Human Resources and Transformation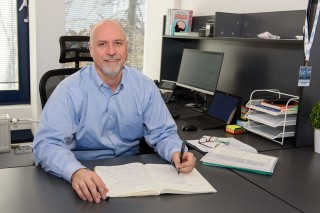 Author:
-c-
Karl G. Kocsis, joined U. S. Steel in June of 1989, following his graduation from Allegheny College in Meadville Pennsylvania. He progressed through a series of positions in the Pittsburgh Headquarters before becoming a Labor Contract Administrator at the Clairton Plant in 1996. 
In 2000, he was advanced to the position of Department Manager Labor Relations and Human Resources at the Mon Valley Works where he remined until 2003 when he was relocated to Granite City Works as Director of Employee Relations following the acquisition of National Steel.  In 2005, he transferred to U. S. Steel Kosice as General Manager HR Administration and safety until 2007 when he returned to the United States as the Director of Human Resources at our Great Lakes Works outside Detroit.  In 2009, he was promoted to Director of Human Resources for U. S. Steel Tubular Products.  In October 2013 he was advanced to his current position as General Manager Human Resources.
He has been U. S. Steel Košice Vice President Human Resources and Transformation since April 1, 2019.