STEEL PACKAGING
helps to maintain the vitamins in food, thus eliminating the need for preservatives.
Steel is a material that recycles infinitely. It ranks among the most suitable ways of efficient, safe and ecological packaging.
 
At U. S. Steel Košice we aim to provide a comprehensive portfolio of products made especially to meet the highest standards that go with packaging. For many years, our commitment to innovation helps us to cooperate with our customers and develop new solutions to increase benchmarks in beverages, food, and industrial cans. 
Food packaged in

STEEL

 has
the equivalent vitamin content
to

freshly prepared food, 




without the use of preservatives.


 
Electrolytic tinned plate
Used for production of food packages, beverage containers, decorative tins, lids, closures, 2 piece cans, 3 piece cans, ends, crown caps, toys and other products.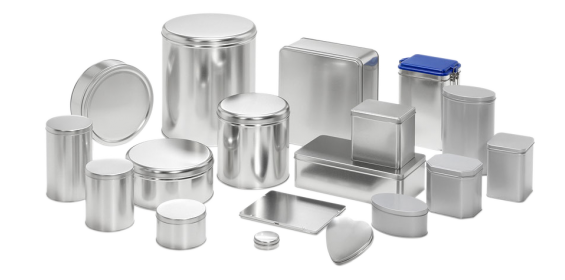 Voice of the customer


                      
"

Development of our cooperation with U. S. Steel Kosice in 2015 helped us improve execution of projects with key automotive customers.

"
Ferona, a.s.



Voice of the customer


                      
"Great cooperation and technical support"
SIEMENS, s.r.o.



Voice of the customer


                      
"As we cooperate with several European steelmakers, I am also in the position to evaluate and praise the great supplier reliability of USSK."
KOVINTRADE Praha, spol. s.r.o.



Voice of the customer


                      
"We value U. S. Steel Košice mostly due to the quality and reliability of their deliveries, high flexibility and constant innovation solutions that they help us develop."
MATADOR Automotive Vráble a.s.



Voice of the customer


                      
"During many years of our long-term cooperation, BLACHPROFIL 2 and U. S. Steel Košice have been constantly proving value of business partnership."
BLACHPROFI

L 2 Sp. z o.o.

CUSTOMER TECHNICAL SERVICE
                      
Outstanding  technical service to customers
• Proactive approach,
customer friendly organization,
Quick responses to technical issues
• Cost saving ideas,
expertise offers (CTS Product Application Department)
• "First Aid"  
technical consultancy
organization for customers
• Advice/promote
USSK product portfolio

Discover how R&D Services can help you to innovate your steel products.  

CONTACT

IGOR DANKO
Director Sales Tin
+421 556 734 187
+421 903 614 393

idankosk.uss.com

LEAVE US YOUR DETAILS
AND WE'LL GET IN TOUCH

Tell us about your company.
U. S. Steel Košice, s.r.o.
Vstupný areál U. S. Steel
044 54 Košice
Slovak Republic
Phone.: +421 55 673 1111
Fax: +421 55 673 1110
ID No.: 36 199 222
VAT ID: SK7020000119
Commercial Register: District Court Kosice I, Sec.: Sro, File No.: 11711/V