Short reaction time, flexibility and cooperation make a difference in the current changing market environment.
Delivering steel products
DISTRIBUTORS AND SERVICE CENTERS
At U. S. Steel Košice, we know short reaction time, flexibility and cooperation make a difference in the current changing market environment.

From hot rolled, to cold rolled and hot dip galvanized, our products play a key role in the global steel market.

Our business knowledge and experience create a foundation for bringing the best to distributors and service centers.
Together with our customers we are able to deliver our portfolio in many ways to meet their needs in every aspect.
OUR STEEL IS USED BY COMPANIES WELLKNOWN WORLDWIDE
You can find steel from U. S. Steel Košice in manyglobally-recognized brands. We are a proud supplier of over 500 customer from 40 countries.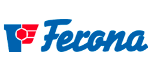 CUSTOMER TECHNICAL SERVICE
Outstanding technical service to customers
PROACTIVE APPROACH
Customer friendly organization.
Quick responses to technical issues.
COST SAVING IDEAS
Expertise offers (CTS Product Application Department).
"FIRST AID"
Technical consultancy organization for customers.
ADVICE/PROMOTE
USSK product portfolio
RESEARCH AND DEVELOPMENT
Discover how R&D Services can help you to innovate your steel products.
Customer need
A new generation of electrical dynamo steel for higher efficiency.
Our Solutions
New grade with unique properties are achieved through a new metallurgical design, high metallurgical cleanliness, and crystallographic texture inspection during their manufacturing.
It mainly concerns high permeability grades intended for electric motors with premium and highest efficiency, dynamo sheet with guaranteed heat conductivity and high magnetic polarization, and dynamo sheet with a higher strength and higher yield strength intended for special applications.
M A R K E T  & D I S T R I B U T O R S

Milan Beličák
Director Sales Czech Republic and Slovakia
  +421 556 734 598
  +421 903 601 790

Milan Malík
Director Sales Poland
  +421 556 734 654
  +421 903 627 471

Ján Rohár
Director Sales South & East Europe and Export
  +421 556 734 596
  +421 903 616 433

Dušan Dzurovčin
Key Account Manager Austria
  +421 556 734 538
  +421 917 731 813
Eva Širillová
Director Sales Automotive and Elelctrical
  +421 556 734 016
  +421 917 656 761
How can we help your business grow ?
If you are interested in cooperation, do not hesitate to write us a message. We will contact you immediately with a specific offer.