Thinner coating, better performance


On our quest to continuously improve products we provide for our customers, we developed the ZINKOMAG®.
It is a new material with multiple advantages compared to
traditional hot dip galvanized steel. From improved corrosion resistance to better friction koeficient, ZINKOMAG® is a great solution for corrosive sensitive applications.
CHARACTERISTICS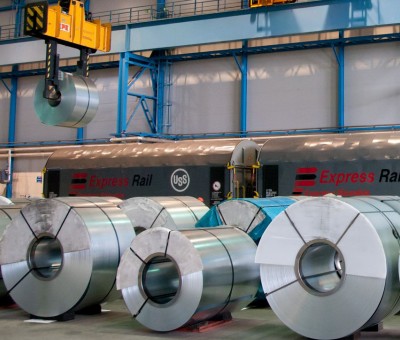 With 2-3 times better corrosion resistance, ZINKOMAG® represents an efficient solution for rust sensitive applications.
Layer of ZnAlMg maintains improved resistance against corrosion even after deformation. At the same time, it has great weldability, and adhesion of coating.
Additionally, better resistance to scratches makes ZINKOMAG® significantly more durable than traditional galvanized steel.
DOWNLOAD

We offer flexible product delivery with multiple options for packaging and methods of transportation.
Shipping
The final products are shipped to customers via truck, railway, ships or transportation directly from our covered storage yard.

LEAVE US YOUR DETAILS
AND WE'LL GET IN TOUCH

Tell us about your company.


MIROSLAV MAĎAR
Director Sales


Slovakia


 
+421 556 739 307
+421 903 656 284

mmadarsk.uss.com

DOVDON TUGSBAYAR
Managing Director
U. S. Steel Bohemia - a.s. 
(Czech)
+420 226 201 550
+420 777 0022 40

dtugsbayarsk.uss.com

MILAN MALÍK
Director Sales


Poland


 
+421 556 734 654
+421 903 627 471

mmaliksk.uss.com

DUŠAN DZUROVČÍN
Director Sales


Austria, Hungary, Ex-Yugo, Italy


 
+421 556 734 538
+421 917 731 813

ddzurovcinsk.uss.com
U. S. Steel Košice, s.r.o.
Vstupný areál U. S. Steel
044 54 Košice
Slovak Republic
Phone.: +421 55 673 1111
Fax: +421 55 673 1110
ID No.: 36 199 222
VAT ID: SK7020000119
Commercial Register: District Court Kosice I, Sec.: Sro, File No.: 11711/V