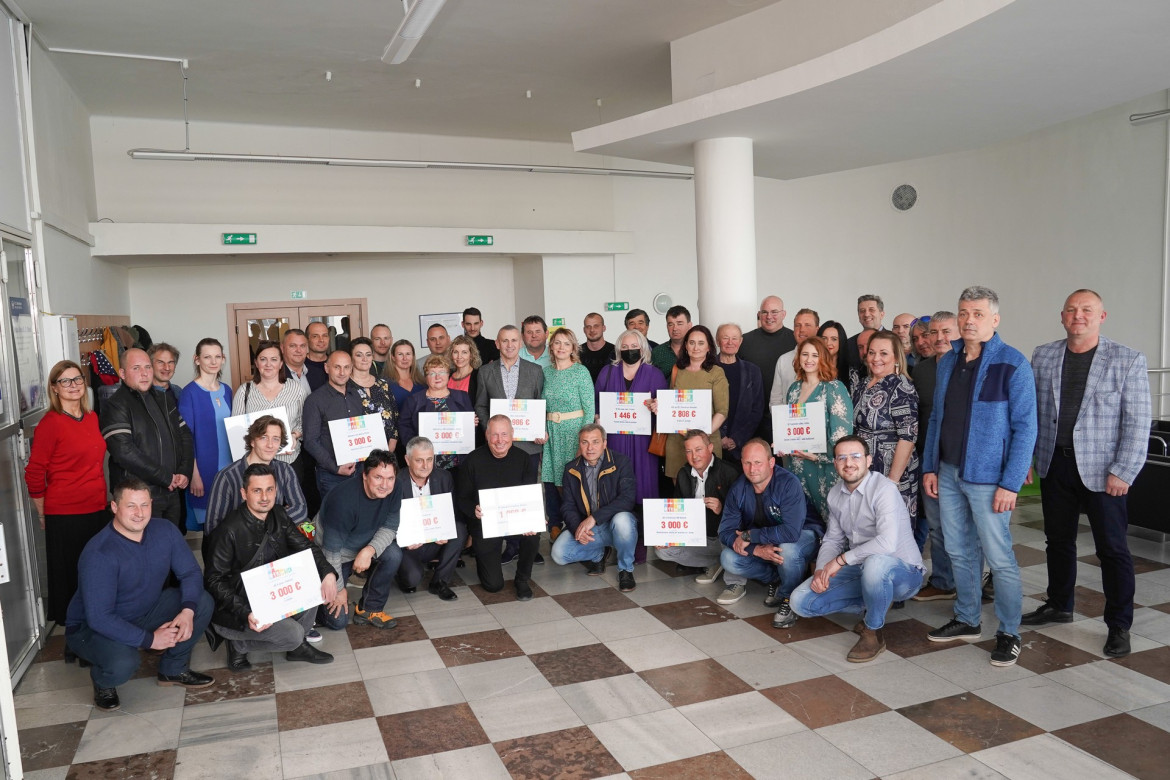 The company U. S. Steel Košice announced today the names of organizations and projects that will receive support under the Together for the Region 2023 grant program. This year, a total amount of €30,000 will support 11 projects from the Košice and Prešov regions, which are focused on educational and leisure activities for children, increasing safety, and protecting environment and unique regional sites. A specific feature of all projects is the active involvement of employees of the steelmaking company. The grant program Together for the Region has been helping to develop community life in the region for 16 years.
Thanks to the support from the program, the restoration of Tibava Castle, as well as the revitalization of surroundings of the swamp near Vyšná Myšľa and the relaxation zone near Rudník will be started. Children will explore the region with searcher Tino, learn about traditional crafts in creative workshops, play sports and learn how to protect nature. Other projects aim to teach children and adults to behave safely on ski slopes and in road traffic. In past 16 years, 141 projects with a total amount of €354,400 have received support in the program.   
"Even small community projects can bring visible positive changes. Both for people in communities and visitors to the region," said James Bruno, president of U. S. Steel Košice. "It is equally valuable that ideas what to improve in the region are not dictated by anyone, but residents themselves come with them, including our employees. Only committed, active people who care about something can move things forward. To those we provide a helping hand through our Together for the Region program."
More information about various forms of community support and the Together for the Region program can be found at: www.usske.sk
List of supported organizations and projects in 2023:
Košice-Poľov city district – Workout set for exercise – 3000 €
Village Podhoroď – Let's start the restoration of Tibava Castle – 3000 €
Village Vyšná Myšľa – Retention tank near Swamp – 2986 €
Jakasport Academy, Košice – On the ski slopes safely and with pleasure – 1960 €
We are not alone, Prešov – Creative workshops of our ancestors – 1446 €
Pimpollo, Košice – Searcher Tino recognizes – 2800 €
TJ Partizan ŠM Rudník – Revitalization of the cottage by the church of St. Anna – 3000 €
Topľanská Lúčka – Healthy and wise children – our future – 3000 €
V plus, Cestice – 3 zones – 3000 €
 Elementary School Parents Association, Trstené pri Hornáde – For the love of movement – 2808 €

Kindergarten Cottbuská Parents Association, Košice – By doing sports towards a healthy lifestyle – 3000 €
Photo: Arpad Koteles