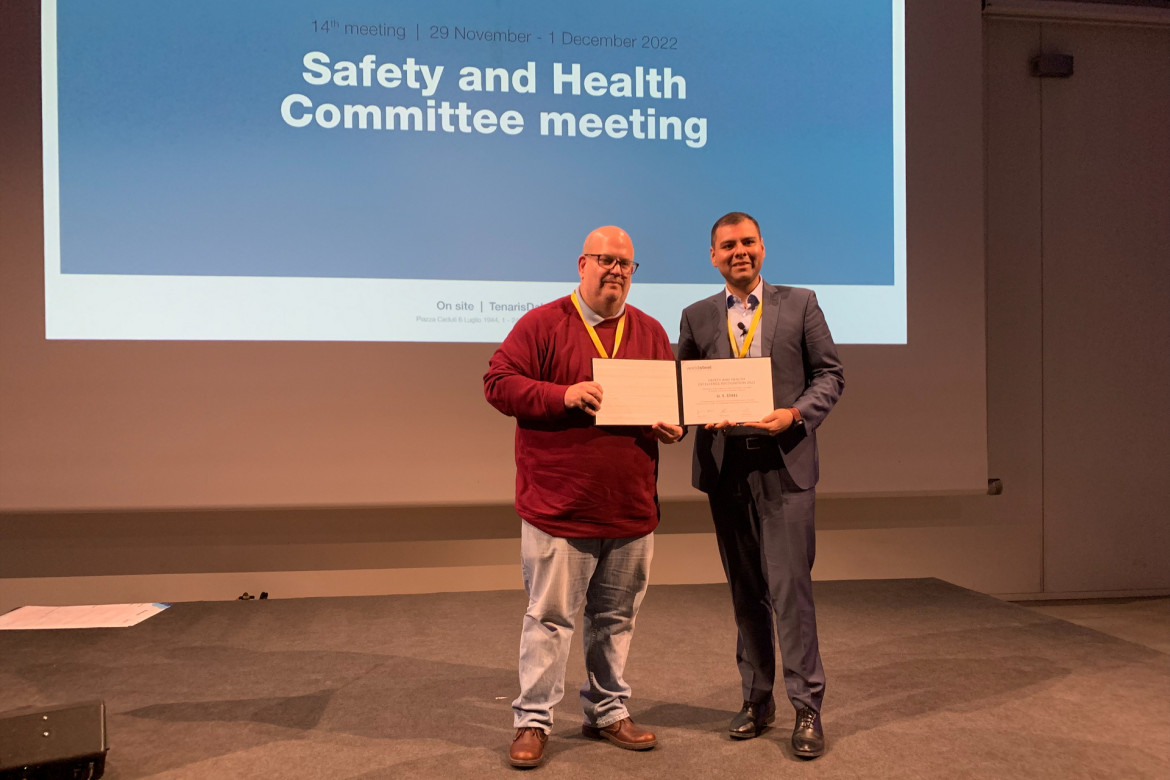 In recent days, the 14th WorldSteel Safety & Health Committee Meeting was held in Bergamo, Italy, attended by Chris Petrouski of USSHQ and Robert Meitner of U. S. Steel Košice.
The conference shared best practices and projects in global steel safety and awarded the best global Safety projects.
Among the award-winning companies such as Arcelor, Tata, Emirates Steel and others, there was also U. S. Steel, which received an award for the project of proactive monitoring and safety systems for large-scale tires.