WHY STEEL FOR AUTOMOTIVE?
           
REDUCTION OF EMISSIONS IN AUTOMOTIVE INDUSTRY



Reducing emissions in the automotive industry
123,4g CO2/km                                           Average amount of CO2 produced by the exhaust gases in Europe
130g CO2/km
Permissible emission production for 2015
95g CO2/km
Permissible emission production for 2021
Saving of 1g CO2/km
In the reduction of vehicle weight by -12kg
LIGHT-WEIGHT HIGH-STRENGTH STEEL 



For safer vehicles and lower emissions.
Steel is a versatile, fully recyclable and sustainable material. This material is used in vehicles due to its mechanical properties, efficiency and price affordability.
The higher standards of road safety are key in developing designs for the automotive industry. High-strength steel is a versatile material for the manufacturing of lightweight structural components of vehicles, as it is characterized by high mechanical resistance, better energy absorption in collisions, and increased fatigue resistance.

Thanks to the active cooperation with car manufacturers, we are involved in integrating innovations in the automotive industry. Privileged cooperation aims to meet the growing demand for safer, lighter and more environmentally friendly vehicles, with a gradual reduction of emissions and energy consumption throughout the life cycle of the vehicle.


The light-weight steel structures REDUCE VEHICLE WEIGHT, while maintaining high security standards.


Steel is also suitable for the manufacturing of SAFETY PARTS, STIFFENERS, BEAMS, DISKS AND BRAKES.
U.S. Steel Košice provides a wide range of steel for variable applications in the automotive industry, such as sheets of structural grades for the supporting parts of components and bent profiles; sheets of structural micro-alloyed grades for dynamically stressed parts of vehicles; hot dip galvanized sheets of drawn grades for automobile parts; various other types of coated steel, and the electrical steel.

U.S. Steel Košice produces steel in compliance with EN ISO 9001 and ISO/TS 49 169 for automotive industry.
REDUCING THE PRODUCTION OF CO2

The automotive industry is facing increasing pressure from the European Union aimed at reducing emissions and the impact on the environment; any demands on the production of exhaust gases are, therefore, becoming stricter by the applied legislation.

In order to realize the desired objectives, the production of vehicles is constantly being streamlined. A responsible attitude can ensure emission reductions, thus approaching to the values set in advance.

The use of light-weight steel structures reduces the weight of the vehicles, thereby reducing the CO2 production, too. Due to the high strength of steel, all the required mechanical properties are preserved, even at small material thicknesses - saving raw materials, without any negative impact on quality and safety.


REDUCED VEHICLE WEIGHT
by 12kg = saving 1g CO2/km
 


WEIGHT OF WHEELS LOWER BY 10 – 15%
in trucks using high-strength steel


REDUCED AMOUNT OF GREENHOUSE GASES


Laser-weldable sheets (blanks) – weight of the vehicle structure reduced BY 50%


LESS MATERIAL CONSUMPTION
– Sustainable production and cost savings 
Automotive Industry - Drive for the European Economy
Steel is one of the most widely used materials in the production of passenger and commercial vehicles for properties, such as strength, ductility, durability, and recyclability. Affordability of material is also important for automotive manufacturers. 
High-strength steel and new technologies allow to produce lightweight automotive structures, thereby reducing the amount of material used.
Reduced vehicle weight has a positive impact not only on the production of CO2, but also on cost reduction, thus increasing both, the availability of vehicles and consumer demand. Due to increasing demand, the automotive industry turnover accounts for 6.3% of GDP in Europe. 
The European automotive industry is a strategic industry in terms of generating domestic revenue, government revenues from taxes, and export earnings.
The automotive sector has a positive impact on employment, supply chain, and business services. It promotes mobility and access to goods. Trucks and lorries transport as much as 18 billion tons of products to customers per year.
The automotive industry also provides public services, such as mail delivery, garbage collection, and operation of security and rescue forces.
More than 287 million cars on Europe's roads
 

Automotive industry takes 6.3% of GDP Europe
 

Export revenues of 95.1 billion Euros
 

15 million passenger cars produced in Europe per year (72.3 million worldwide)
 

12.1 million people working in the automotive industry in Europe (2.3 million people in highly skilled positions)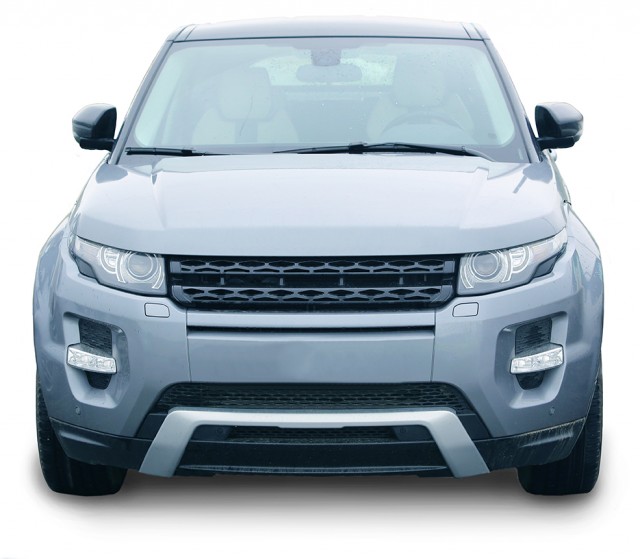 Revenues from taxes and levies amount to 396 billion Euros in 14 European countries
 

Truck transportation provides for 75% of the total freight transported
 

Goods transported in the quantity of 18 billion tons/year
 

53% of all registered vehicles have diesel engines
 

Cars with alternative fuels account for 2.7%
INNOVATIONS FOR THE VEHICLES OF THE FUTURE  
U.S. Steel Košice, in cooperation with the U. S. Steel North America R&D CENTER, are involved in the development of innovative solutions to improve steel products for the automotive industry.
We support and help to meet the growing demand from our trading partners on the quality steel, high-strength steels for lighter steel structures and safer vehicles, as well as requirements for lower production of CO2 emissions and cleaner,
more environmentally friendly and sustainable production. The optimization of the production processes and products leads to the reduction in consumption of energy, raw materials and water, thereby reducing the environmental footprint and production cost.
Car manufacturers support the implementation of the comprehensive EU strategy on raw materials, and help to achieve the maximum values of CO2 set for the exhaust gases.
Continuous research allows for streamlining production by utilizing lighter steel and applying new, financially cost-effective sheet surface treatments and coatings in order to improve material properties (e.g. resistance to corrosion), and extend the life of the product.

The challenge is to overcome the margin of safety, when smaller amounts of high-grade steel in lightweight automotive designs can absorb impact energy at least as effectively as when using structural parts made of the thick, heavier material.

The future is, therefore, in lighweight vehicles.
ENVIRONMENTALLY FRIENDLY ELECTRIC VEHICLES
The production of electric vehicles, parallel to the standard versions of the vehicles, is the challenge for the automotive industry, without significantly increasing costs and raising additional weight of the vehicles, as it is the battery itself that greatly influences the weight of the vehicle.


€41.3  BILLION = investments in the automotive sector to research and development
 


IMPROVING THE ENERGY INTENSITY of production 


6,000 NEW PATENTS granted in 2014

 


REDUCING CO2 PRODUCTION within the production and operation throughout the lifecycle of the vehicle


Research on more efficient fuel combustion
FOR THE VEHICLE TO BE MORE ENVIRONMENTALLY FRIENDLY


SPEEDING up INNOVATIONS                       in the automotive industry
U. S. Steel Košice, s.r.o.
Vstupný areál U. S. Steel
044 54 Košice
Slovak Republic
Phone.: +421 55 673 1111
Fax: +421 55 673 1110
ID No.: 36 199 222
VAT ID: SK7020000119
Commercial Register: District Court Kosice I, Sec.: Sro, File No.: 11711/V