Come to support the athletes on October 2, 2022
U. S. Steel Košice is a long-term general partner of the Košice Peace Marathon. Though we concentrate primarily on our steelmaking production and satisfaction of our customers, cooperation with many organizations benefiting the development of our city and region has always been an integral part of our business.
We help to improve education, culture and health care, as well as social care. In sport we are a partner of the champion Košice Hockey Club and we also have our own program named Your Chance to Play supporting young sport talents.
The Košice Marathon is among our most popular events and we are proud that we can help to create conditions for excellent performances by top runners on the main marathon course. This course is also here for all who like sport or who just want to have fun with their friends or families.  The U. S. Steel Family Run mini-marathon offers the opportunity to run 4 km on part of the marathon course, and enjoy the real sport atmosphere in the Košice historical center. The Half Marathon or the 4 x ¼ Marathon Relay are also very popular. Dozens of our employees are among the participants in each discipline, and we also invite our business partners and children from foster homes to this wonderful event.
All important information for both runners and sports fans is available at www.kosicemarathon.com.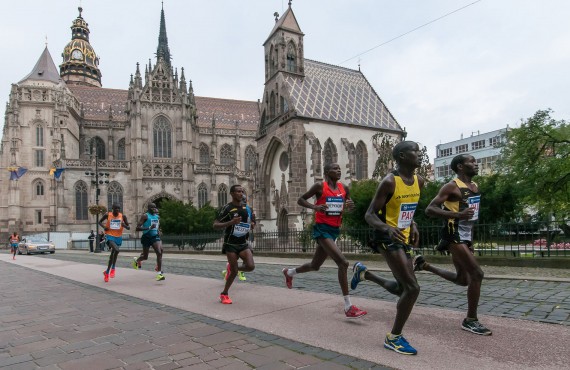 Photo Gallery
96th KOŠICE PEACE MARATHON, October 6, 2019
NEWS FROM SECTION EMPLOYEES

U. S. Steel Košice, s.r.o.
Vstupný areál U. S. Steel
044 54 Košice
Slovak Republic
ID No.: 36 199 222
VAT ID: SK7020000119
Commercial Register: District Court Kosice I, Sec.: Sro, File No.: 11711/V
Click here to get Google maps driving direction for visitors and suppliers

GPS coordinates:
48.624314 N, 21.188045 E –

Shipment loading places
You can also visit the website of our parent company United States Steel Corporation.