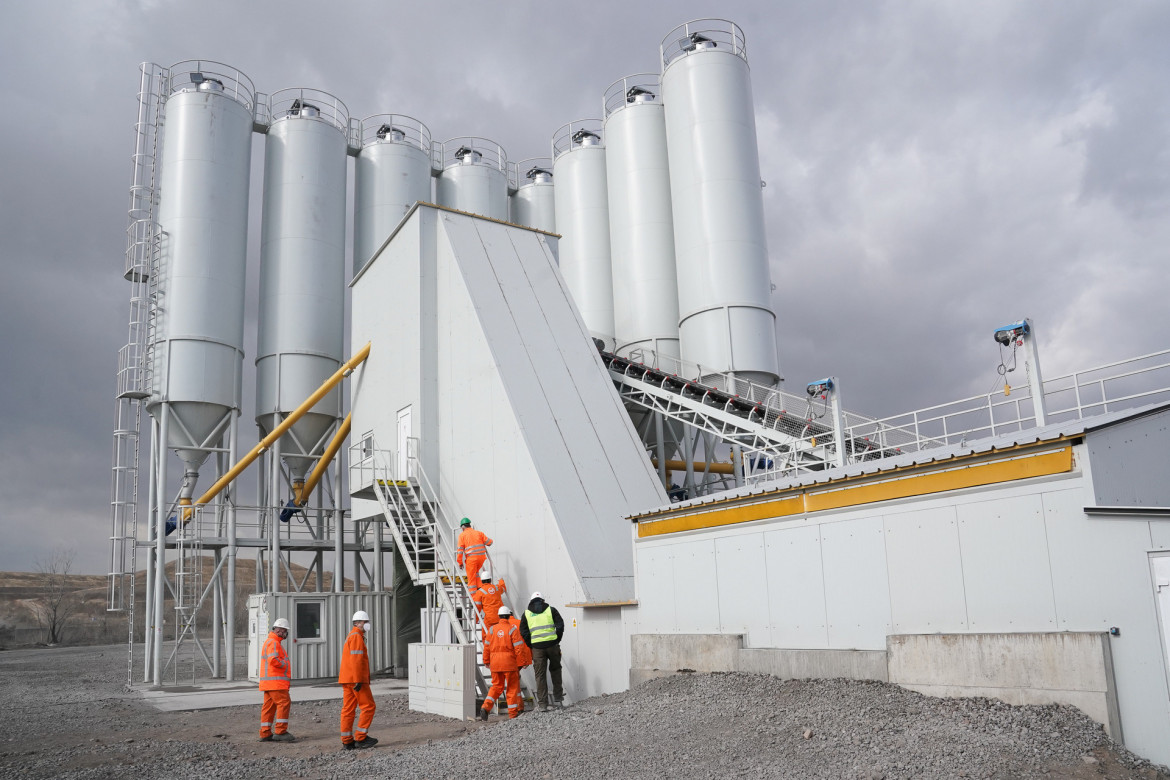 Košice, March 8, 2022 - Today a new stabilization line was officially introduced in the area of ​​the U. S. Steel Košice s. r. o. landfill. It will contribute to the protection of the environment through the recovery and treatment of waste from primary steelmaking production. The investment is being made by Environcentrum, s. r. o., which is a long-term partner of the steelworks in the processing of metallurgical waste, and it represents another step towards reducing the amount of hazardous waste dumped in the landfill.
The waste recovery and treatment line consists of operations in which waste is stabilized by adjusting its physical-chemical properties. The process consists mainly of mixing the individual wastes with each other, possibly with the addition of additives and binders, so that pollutants do not leach out after their reaction. Waste will be transported to the line in closed containers, and transferred into tanks pneumatically. The purpose of the whole operation is to reduce or eliminate the hazardous properties of waste and optimize its handling by stabilization, which is one of the BAT technologies.
"By mixing metallurgical sludge and dust with other materials according to the calculated recipes, we achieve the kind of physical-chemical bonds which will reduce the negative impact of such stabilized waste on the environment, "says Environcentrum manager Peter Sekula. The result will be a solid product, which due to its properties significantly reduces the leaking of pollutants from the waste.
Construction of a line with investment of 2 million euros began in the fall of 2021. Stabilizing silos and bins are complemented with a decontamination area for wastes containing organic substances, which are neutralized by air and bacteria. The line will be shift operated during the day by a total of nine new employees of Environcentrum.
U. S. Steel Košice General Manager Environment Miloš Fodor welcomes the next step in complying with legislative requirements for waste disposal. "By stabilizing waste products, we will ensure a reduction in their hazardous properties. Reducing dust in waste handling will also be an important benefit. However, our goal is to find the sort of solutions which will make stabilized waste a further usable material, which will not end up in a landfill."
- THE END -
Contact:
Ján Bača, Spokesperson
Director Public Affairs
U. S. Steel Košice, s. r. o.
tel. : +421 55 673 4618
jbaca@sk.uss com