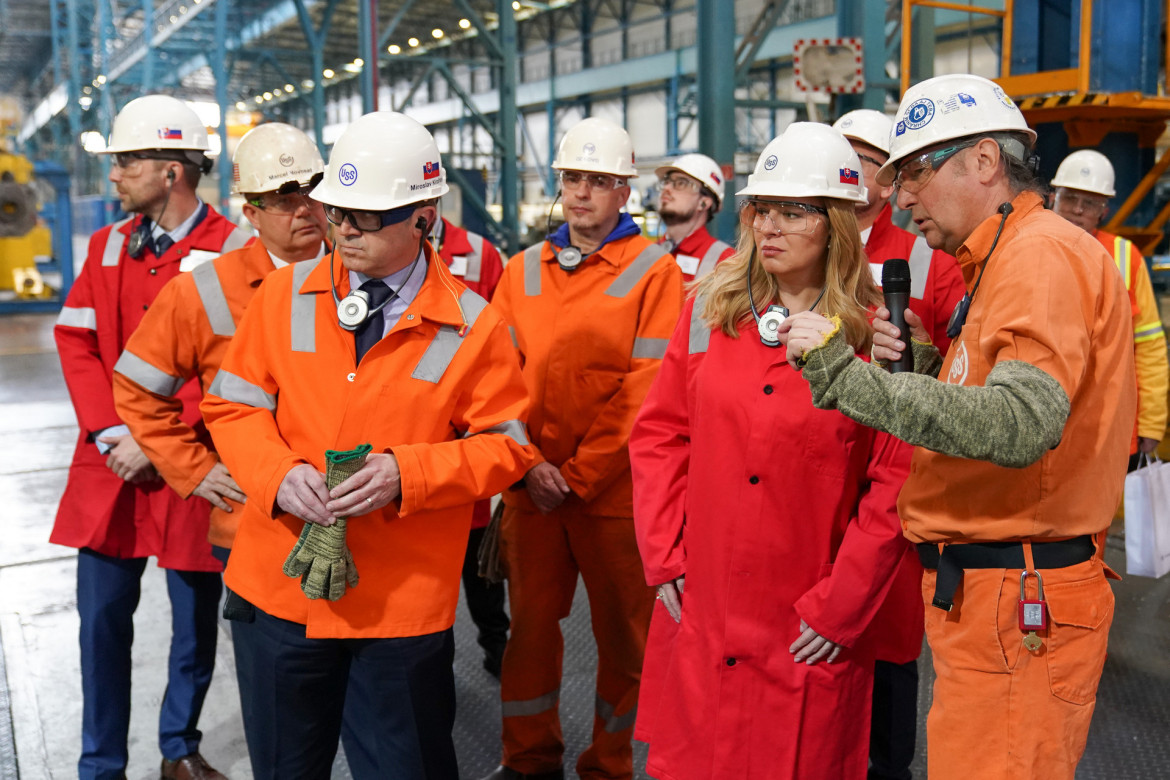 Today's visit to U. S. Steel Košice was also part of the week-long programme of the President of the Slovak Republic Zuzana Čaputová in eastern Slovakia. The topics of discussion with the management of the company were the decarbonization of Slovak industry and decarbonization goals of USSK, the current situation in the company due to the war conflict in Ukraine, especially with regard to the supply of strategic raw materials, as well as assistance of the company and its employees to Ukraine and Ukrainian refugees.
President Čaputová subsequently inspected the line for the production of hot-dip galvanized sheets, which are found mainly in the construction and automotive industries. She also met with the local chairman of the trade union OZ KOVO, Juraj Varga. After a tour of the production plant, she and USSK Vice President Miroslav Kiraľvarg met briefly with journalists.
The President said that her programme today dedicated to modernization and decarbonization in Heating Company Košice and U. S. Steel Košice. "They are some of the largest employers, but also environmental polluters, which affects the health level of the region's population. In the heating plant, they took the path of greater use of geothermal energy instead of coal. Decarbonization at U. S. Steel by installing electric arc furnaces would make it possible to meet half of our goal of reducing emissions in Slovakia by 55% by 2030. It is also important that the starting material for these electric furnaces is scrap metal, as due to the situation in Ukraine, the supply of iron ore is unstable." The President added that modernisation and decarbonisation projects are an important step towards improving the environment.
The journalists present were also interested in the state of decarbonisation in USSK. Vice President Miroslav Kiraľvarga said: "We have been communicating with the government about our plans since last year. The next steps depend on the fulfilment of 3 conditions, namely understanding on the EU side, support on the part of the Slovak Republic and available green energy and infrastructure. If the implementation of the investment plan of more than EUR 1 billion were to succeed, the first coil could come off the line by the end of 2024/2025."  The new investment will also affect employment, as in addition to experts in original technology, the company will need new people for new technologies.