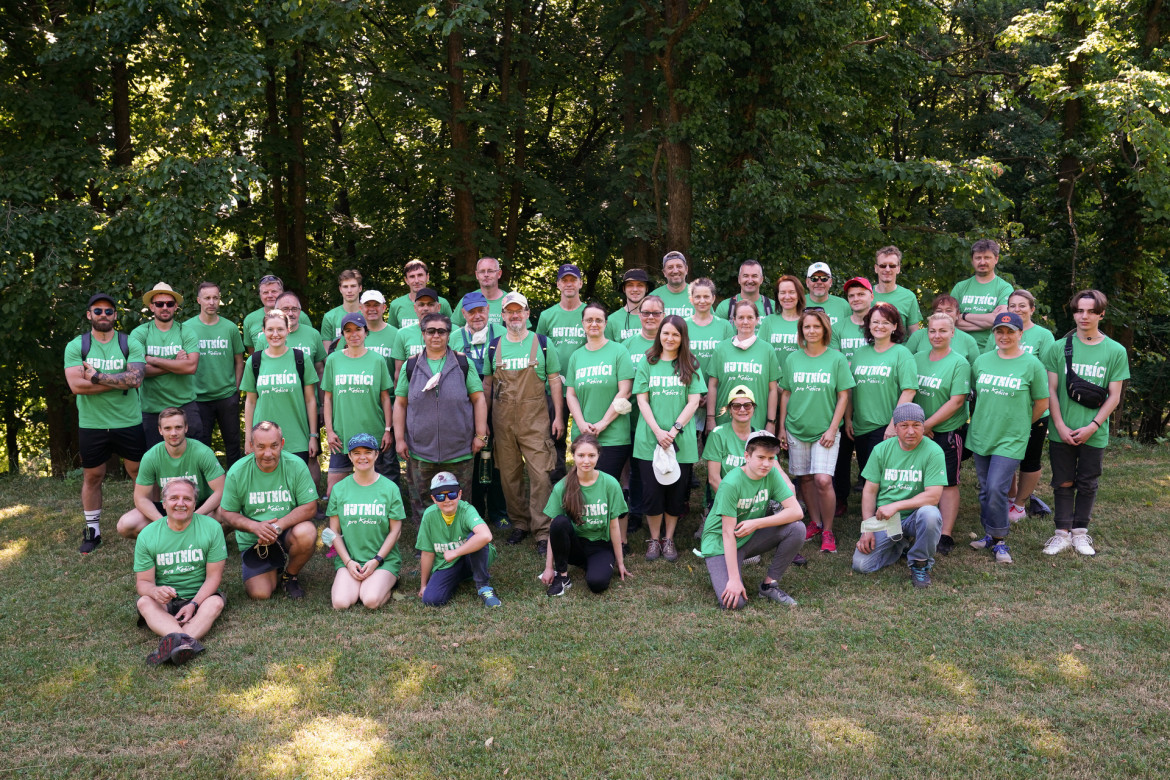 The upcoming weekend Košice city will be full of volunteers. Steelmakers for Košice will be written on their T-shirts as an expression of selfless help to several organizations. All year round they provide health and social services to the inhabitants of the city, provide activities for children and youth, care for the environment and animals, and are very welcoming a helping hand. The 16th round of the volunteer days Steelmakers for Košice will take place from 17 to 18 June 2022 and the general public can participate in selected activities. 
The event begins with a Steelmakers Drop of Blood on Friday morning in the Hematological-Transfusion Department of the Hospital AGEL Košice - Šaca in the Entrance Area of U. S. Steel, where they are ready to smoothly equip several dozen free donors.  Processed red blood cells or blood plasma will then help people with serious illnesses, after injuries and surgeries.
On Saturday morning, volunteers will assist in the revitalization of part of the historic pond in the botanical garden, embark on the repair of the sports field at the Centre for Children and Families on Hurbanova Street, on the children's railway they will help with the maintenance of locomotives and the modification of the surroundings of the track, in the animal shelter near Haniska they will create new shelters for dogs and in the zoo they will paint almost 200 meters wooden trail in the Floodplain Forrest.
"We consider ourselves a part of the community and develop long-term partnerships with many organizations. Not only the company, but also the employees themselves do not hesitate to selflessly help whenever necessary. At the same time, they recognize the needs of the region and participate in its development," says James Bruno, President of U. S. Steel Košice.
On Friday and Saturday, steelmakers and residents of the city can donate women's and men's seasonal clothing and shoes, especially T-shirts, shorts, sweatshirts, tracksuits or sneakers. In the facilities of the Archdiocesan charity in Košice they will also welcome durable food, bed linen, kitchen and hygiene supplies. They have a total of 34 facilities in 16 cities in eastern Slovakia. The collection point will be on Friday from 12.00-18.00 and on Saturday from 8.00 to 15.00 in the center of the Archdiocesan charity at Masaryk 19, and also at the SNP 24 in Autumn of Life civic association, where the collection is assisted by retired metallurgists.  
On picture: Steelmakers helping in Botanical Garden last year